SAPFICOBLOG Featured in the Top 60 SAP Blogs List on Feedspot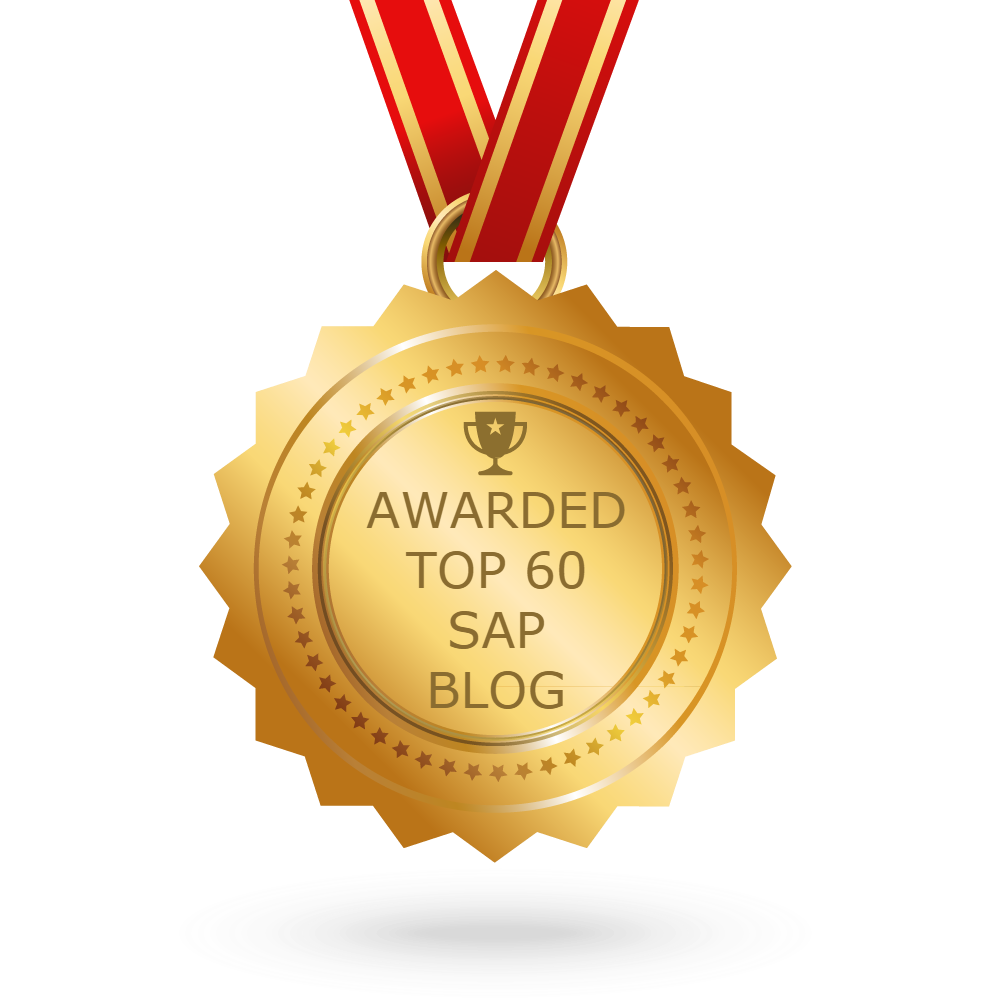 SAPFICOBLOG awarded a place in the Top 60 SAP Blogs list by Feedspot.
Hi All,

It gives me immense pleasure to share with you all that SAPFICOBLOG has been selected as one of the 'Top 60 SAP Blogs' List on Feedspot.

There are many bloggers who are doing a great job of sharing informative articles to help others on a daily basis. I also have the same passion to help others by sharing my knowledge of SAP FICO and Central Finance.

Therefore, I started this Blog just 2 Months ago after considering that there are not too many blogs that provide detailed tutorials on SAP FICO. I thought why not start something dedicated only to SAP Financial Accounting and Controlling Niche.

Many blogs do have basic guides related to SAP FICO Configuration and some basic processes. One thing that is lacking is the detailed explanation of the kind of errors that we face while processing the transactions. And, how to resolve these errors without spending too much time?

Since it is one of the SAP blogs that cover just SAP FICO and CFIN topics, you will find a lot of 'How-To' guides, overview articles, and error handling tutorials.
Why SAPFICOBLOG is selected?
Now, this probably is a no-brainer. I have been consistently writing quality and information posts ever since the beginning. I have tried to capture as much information as possible by displaying the images for better understanding.

Though this blog is still comparatively new, the quality of the posts is desirable. Also, SAPFICOBLOG has its presence on social media sites like Facebook, Twitter, and Pinterest which helps in getting the maximum outreach.
What is Feedspot?
Feedspot.com is where you can find all the feeds of your favorite websites. You can add your favorite blogs, websites, and YouYube channels to your account to have all your favorite content in one place.

Once you have read an article, it only displays the unread items after you login to your account again.

It has the following features:
Add unlimited Websites
Add your favorite YouTube channels
Get email list for news feeds
Google Alerts
Local News
And many more…
After all, it's the readers of this blog who are the winners. I want to congratulate all of my blog readers on this achievement.

Above all, a big thank you to the founder of Feedspot, Mr.Anuj Aggarwal.